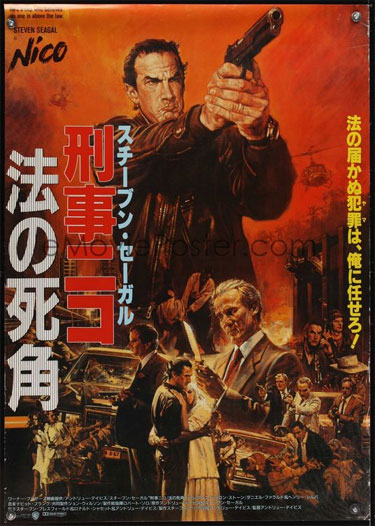 This is an ultra-rare Japanese poster for Steven Seagal's classic 'Above the Law'. Apparently in Japan the title is "Detective Nico" and the text translates to "The Blind Spot of the Law" (sorta 'Above the Law') and "Crime that the law can't reach, Leave it to me!" Incredible, isn't it?
Thanls to Steven Seagal historian Vern for making me aware if it's existence. Check him out over at
outlawvern.com
, it's a pretty rad site.